"Shameless Feminists" cover GIRL for @worldwar3illustrated issue 50, 2019. #feministart #womenincomics #womenwhomakebooks
End The Criminal Enterprise System ... Yip Harburg, Village Cultural Icon Did you mean: John Birch Scapegoat Extraordinaire hassle
EV Grieve
An award-winning news site covering the East Village of NYC
And gist is just a mockery how history is twisted not to mean the reality of war and violence existing from the financial profit. Figure the CHARAS location on Ninth Street, backed by the Tenth Street Side location, should be considered the complex in its' entirety because REAL ESTATE already owns its' stake in The East Village. And stood idly awaiting their own way that's exactly like the idea of demolishing the more than adequate Madison Square Garden to build an entertainment complex to highlight the dismal results of Real Estate not developing around the GARDEN, MR. KNICKS, CLYDE THE DRIVE, was reduced to years, now closed, on far away Tenth at 47th. The cab driven luxury elite probably no longer enticible? As HONKY'S done throughout racist history scapegoating everything.
World War 3's meaning was/is the illusion that the Nationalist Fabrications only muddle the public's awareness of why countries need to be defended, since altering our Middle Ages' Arrangements should have ended over these last centuries. But no. The Military Industrial Complex can't legitimate the reason for stockpiling weapons. So Media colors media hysterically in having common sense laughed down in THE US HOUSE OF McCarthy Cultural Court Jesters. So there's been a dance through history through NOW. That includes itinerant Russian Generals pretending someone could actually be fully in charge of such ridiculous madness. Crimea should be run by Crimeans, and not whoever was planted to kill them whenever. Partly why Zelenskyy smiles, the broad comedian smile, touring the world for money. Money that the shell shocked Chinese will throw anywhere just to not face that their Slave Labor Force should have evolved by selling themselves their own products. While the elite rewarded themselves czar-driven success unable to grow up as America was also deformed. HOPEFULLY NO GOD DAMNED MORE.
A Revived CHARAS revives all of New York City's Village Hope
-----------------------------------------
Some faces (if ever?) seen in The East Village, distinctly 👇👇👇👇👇👇👇 shine PUPPET. 👇👇👇👇👇👇👇👇👇
Kurt says your move dirtbag Geraldo and Scum Dump Trump.
Fug You
traces the flowering years of New York's downtown bohemia in the sixties, starting with the marketing problems presented by publishing
Fuck You / A Magazine of the Arts
, as it faced the aboveground's scrutiny, and leading to Sanders's arrest after a raid on his Peace Eye Bookstore. The memoir also traces the career of the Fugs -- formed in 1964 by Sanders and his neighbor, the legendary Tuli Kupferberg (called "the world's oldest living hippie" by Allen Ginsberg) -- as Sanders strives to find a home for this famous postmodern, innovative anarcho-folk-rock band in the world of record labels.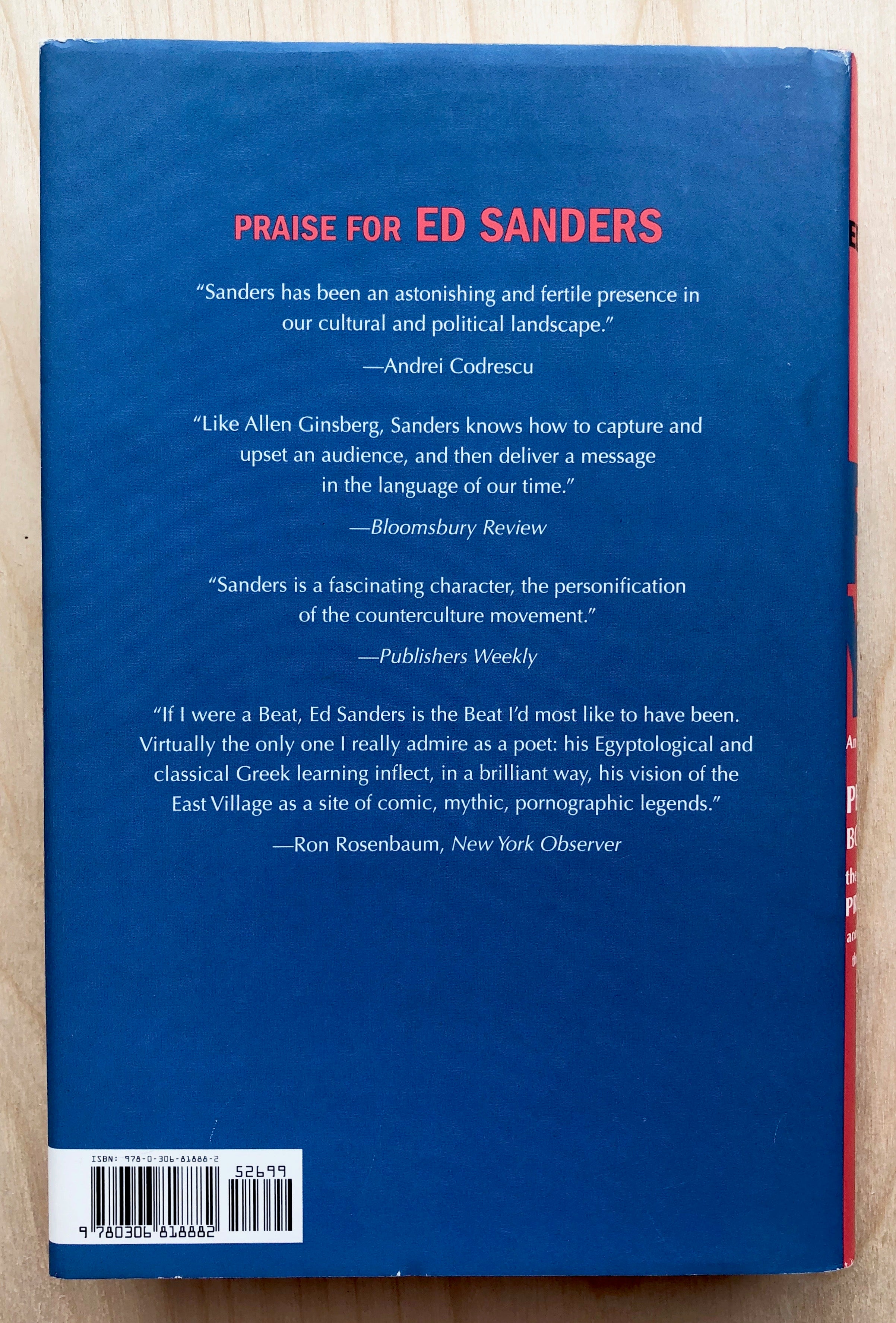 Bernard Stollman, the founder of ESP-Disk, in 2009.
Bernard Stollman, whose staunchly independent record label, ESP-Disk, provided an indispensable chronicle of the free jazz of the 1960s, and a series of provocations from the psychedelic counterculture. London's First Happening provider brother
Steve
... "Yeah, you heard huh?"
About the disgruntlement
everyone
felt knowing what Kerouac knew and
Ginsberg set Kerouac commercially
culturally
free in degrees.
"I was
traveling the country(!) too.
"
And I saw his eyes go slightly up seeing the dawn of Simon and Garfunkel's waking AMERICA up.
Steve and I talked upstairs at 49 East Houston and Ed Sanders made a few
shekels
describing why culturally the Establishment wasn't facing anything. Accepting that to hide and speak up, and accept cultural mockery from the fools, is completely facing those bastards self-perpetuating enjoyed, defenseless,
miseries.
FUCK YOU, hippies RULE too.
And Supreme Court Justices Are Cast Defending the right to words and the American Republic's responsibility is to actually listen and not reinterpret jargon as just among friends designed to eliminate more noble competition. Wrote yourselves into history, idiots. These two women could be both president and on the court and do more than you hypocrites have undone for more than a century of amusing yourselves and charging everyone else because LIARS willingly accept anything.
The CIA, Tuli Kupferberg and Me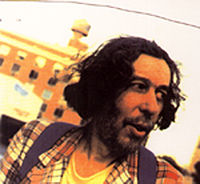 CIA Man, written by the late, great Tuli Kupferberg, is one of the Fugs' oldest songs. I first heard it live at the Harry Smith Memorial Concert in DC produced by the Smithsonian Institution about ten years ago (I think that's the version I've linked to here.) To my delight, I recently discovered that "CIA Man" plays at the end of the Coen Brothers' movie Burn After Reading. It's worth it to see the movie just to hear the song. FANS PAY RESPECTS
CHURCH PRESENTATION
on the Nature of Sacrifice